We are a leading company offering design and production of transformation machinery and have been delivering superior quality systems for over 40 years. We do our work with professionalism and vision, competence and research, passion and curiosity.
This is all happening at our HQ in Italy, in the Bologna province town of Bentivoglio. Here's where our team of expert professionals, departments equipped with top-of-the-range technology, laboratories and specialised units all come into play.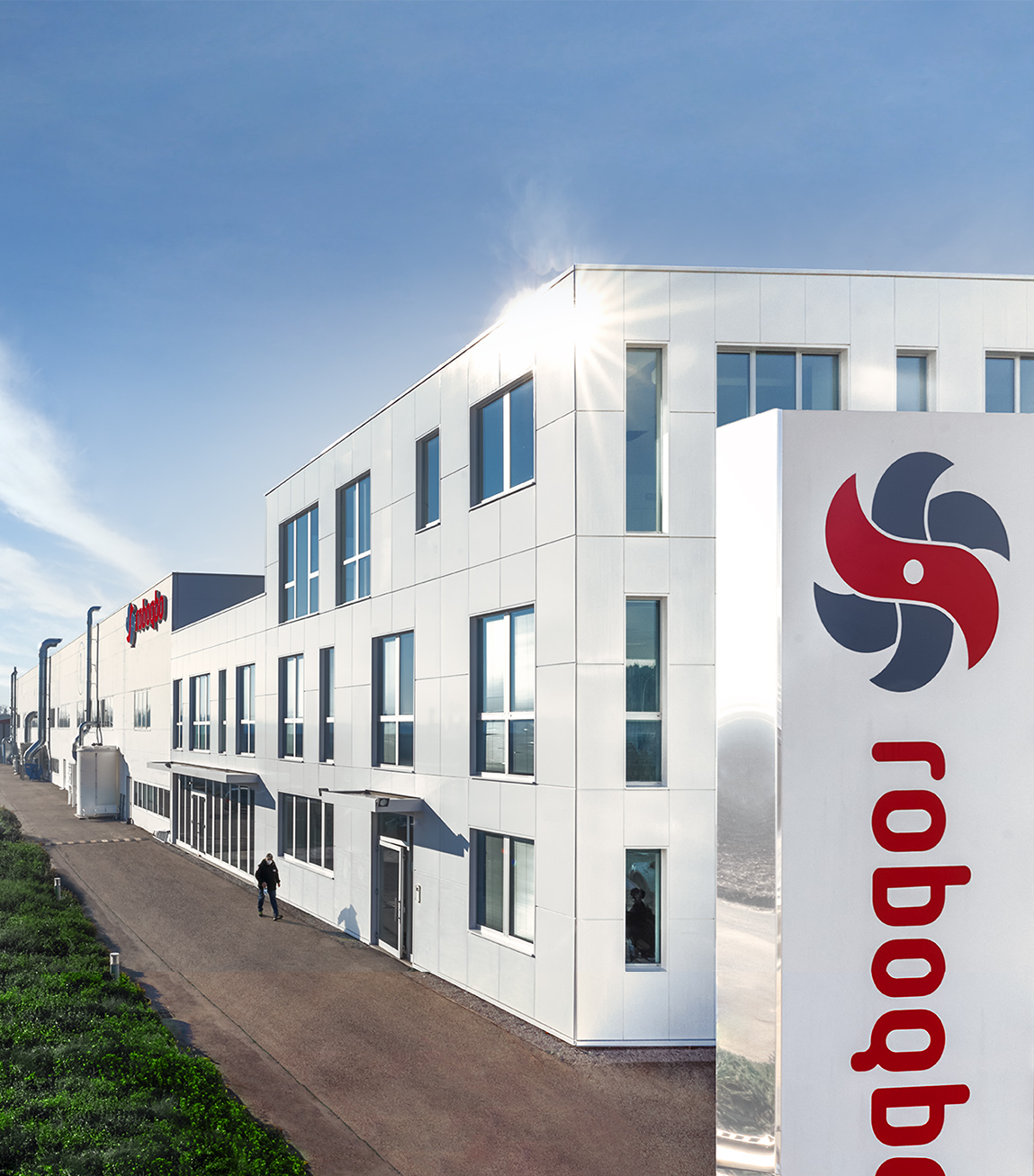 Our company has taken giant leaps since 1978, receiving accolades for literally rewriting the transformation process rulebook. And yet, we haven't stopped doing research and wanting to grow. For us transformation is not just a process; it's our mission.
We transform ourselves through continuous innovation and our no-limits mindset. No limits to development, improvement or growth. We transform ourselves by perpetually enhancing our team's knowledge, by continually expanding our know-how, and by studying and analysing the needs of each customer and partner.
We bring our customers a highly professional product and an exclusive and carefully planned training service that draws on the depth of technical and technological skills and knowledge built up over decades of working in this field. Because for us, people make the difference.
Roboqbo is mission.
Preserving raw materials. Elevating quality. Revolutionising productivity. This is Roboqbo mission. And we pursue it with the courage of our know-how and the momentum of innovation, building upon the diverse and rich identities that animate our world. We are moving one step at a time, but always forward, on a journey we share day by day with our customers and those who work with us.
Roboqbo is vision.
Transforming transformation processes. Giving life to raw material. Preserving the identity of the original raw material in the resulting product. At Roboqbo, we work to raise the bar with each and every system, day in and day out. And what's the spark that gets our engines running? Seeing our customers' faces glow with joy and pride. Because we know that together we can go far and beyond.
INNOVATION

It's our relentless search and no-limits mindset - limitless development, improvement and growth. It's our willingness to challenge the market and, as we achieve our goals, to set new ones. It's enhancing knowledge, investing on the know-how and skills of each person. It's where skillsets meet and are shared, where diversity inspires and inclusion is nurtured.
CARE

To us, care is an ethical obligation. It's respect for the members of the Roboqbo team, for their knowledge, work and commitment. It's being consistent with the principles that govern our relationship with our customers. It's making performance important by placing the human factor - the QFactor - at the centre of development, supporting and enhancing talents and skills.
AUTHENTICITY

For us, authenticity is revealed in our choices, creations and research. We are authentic because we are transparent in our creative and production processes. We are authentic because nothing gets past our tests and inspections. We are authentic and true, because we are Italian.