Qbo is a complete, compact and patented transformation system that integrates different machines into a single process. It's an all-in-one system that lets you introduce all of the ingredients in one step. This is a radical break with old methods, bringing down the number of stages to one single uninterrupted cycle. It's a one-for-all system because it meets the needs and demands of whoever uses it, and because it can be adapted to multiple fields of application.
It's Qbo. And you'll want it when you see what it can do.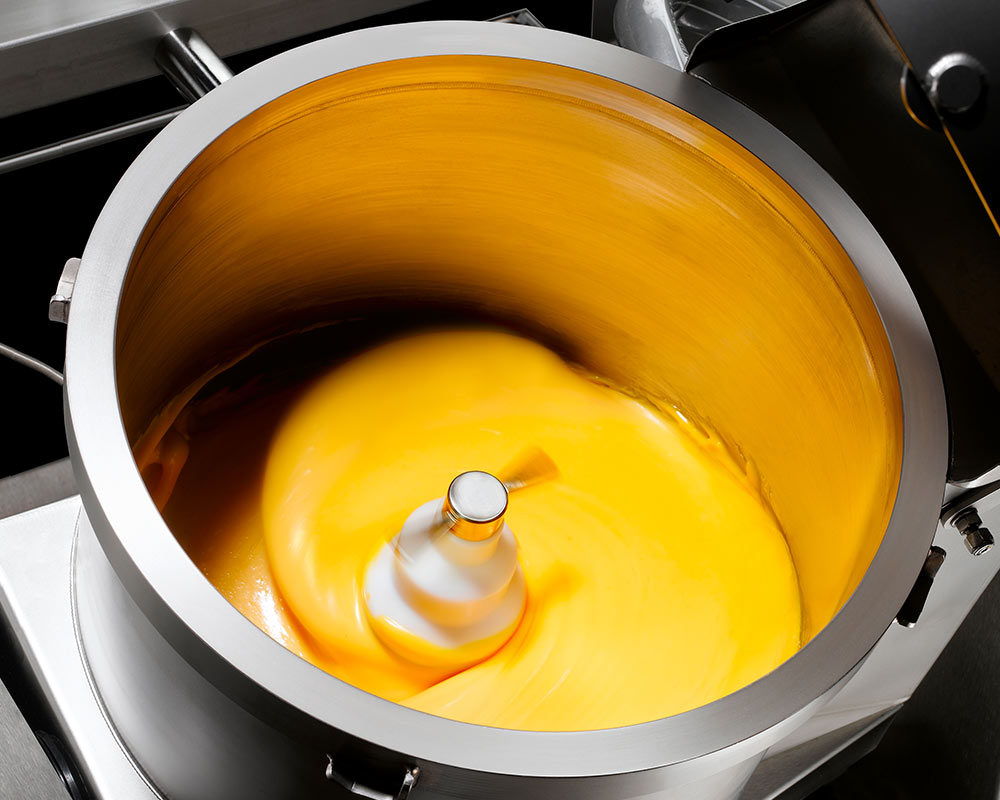 Qbo is in a class by itself. With good reason.
Qbo is a fluid system that adapts and transforms itself according to requirements. Whether you're a small business, a chef, an agricultural producer or a big company, Qbo responds to your needs.
of the raw materials, no matter what kind they are or what part of the world they come from.

meaning less product stress and improved protection to the raw materials' quality, genuineness and original properties.

PLC, PC and custom software manage and monitor the entire process as well as ensure that formulas are saved and can be replicated.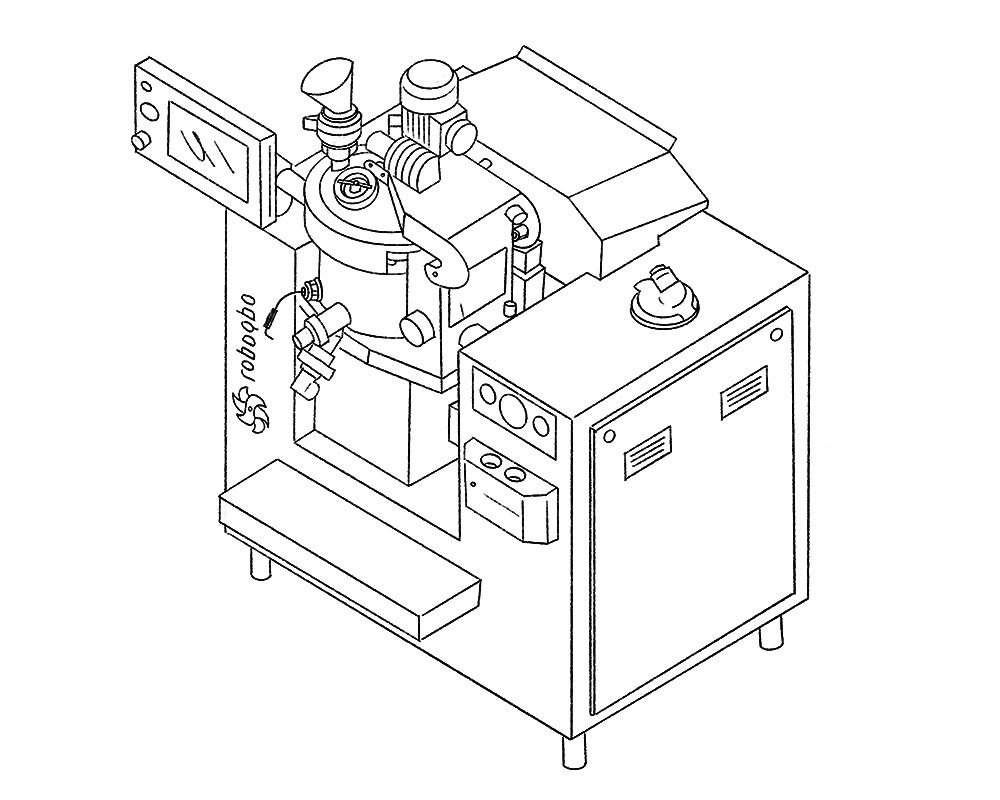 It increases productivity
because it cuts down processing times, delivering returns in terms of improved value to the work and life of every professional.

eliminating oxidation and protecting the raw materials' organoleptic properties and natural colours.

because the system is versatile and leaves plenty of room for creativity, adapting itself to all kinds of formulas and recipes.
High technology is the first ingredient.
PARTICLE
HEATING
Particulate heating is the secret behind a high-quality result. This ensures that every single particle – in direct contact with the radiating surface – gets heated while avoiding overexposure.
LOW
TEMPERATURE
The highest quality with minimal thermal impact. This is how Qbo preserves the quality of the raw materials. And what about accuracy? Ultra-high, with temperature control equal to +/- 0.3°C.
IT WORKS
IN VACUUM
With Qbo, the air is extracted before and during each process, so oxidation is not an issue. The result? Colours, aromas and properties of the original raw material remain unaltered.
Simply simple. The interface is totally intuitive. Control of each process is at your fingertips. Thousands of components and functions occur in perfect synchronicity with just a touch of a buton. Where necessary, the specifically-designed software enables us to remotely connect to the machine and work on it.
Windows OS, which manages applications.
Advanced control, via PC-PLC connection.
HMI System, automatic Human-Machine interface for management, monitoring and remote control.
Vocal device for operator communications.
Tech 4.0, data exchange between system and management system, with download of fles and process diagrams.
CIP, an advanced and integrated cleaning, hygiene and sanitation system.
Self-diagnostics system to detect power supply and operation issues.
Integrated Wi-Fi-ready connection.
Roboqbo is always there for you.
For information, assistance and free trials.