Micro-serrated
blade
To reach the highest levels of refining and cutting.
Smooth
blade
Its sharp cut is perfect for meat mince, vegetables and fruits.
Mixing
tool
It mixes smoothly without prejudice to sizing, both cold and in cooking.
Aeroqbo
The special tool to incorporate air, inert gases and CO2 in particular and delicate production processes. It results in fluffy, foamy, aerated products.
Vertical
mixing tool
The ground-breaking tool to stir evenly and gently during the cooking and cooling of products that are to be mixed slowly and in a short time.
Especially designed for candying delicate fruits like chestnuts, strawberries and sliced citrus fruits. Perfect to prepare candied fruits in less than 24 hours, it is also useful for steam cooking.
Bilia
The ball refining system designed for the production of hazelnut – or other dried fruit – spreads, praline and anhydrous creams. Easy to use and clean, it allows switching rapidly from one production to the next one avoiding taste contamination.
Leonardo
Ideal tool for all those recipes where it is required to incorporate air in a product homogeneously, for example: mousse, aerated doughs, mayonnaise and ganache.
Basqet
For all those kinds of cooking processes as water cooking, infusions and candied fruit. Its structure allows to exploit the bowl shape, speeding up the processes and reducing the employment of labour.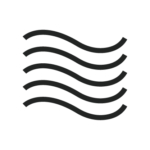 Double cooling
It manages two different cooling fluids to reach lower refrigerating temperatures or in a shorter time. A closed circuit recovers and manages the second fluid avoiding leakage.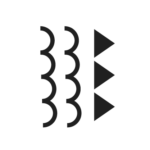 Direct steam
An optional device for heating through steam injection directly in the processing bowl and into the product. It can be used either singularly or in combination with the standard heating (indirect).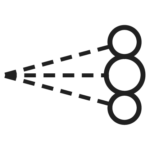 Food steam
Additive system for steam filtration. It removes all the small particles potentially carried by steam such as bacteria, metal and mineral molecules, and others. Always recommended with direct steam.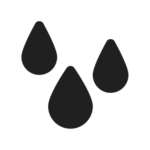 CIP
It performs the washing by managing specific detergents, as well as the recirculation and rinsing phases restoring a working environment with the right PH. Completely automated and integrated, it can be programmed by the operators according to their specific needs, and in compliance with the characteristics of the ingredients and of the process used.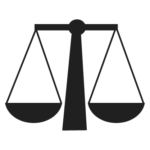 Weighing system
It allows weighing during loading, and it detects weight loss in concentrations. Integrated in the machine and in the software, it can be set directly from the control panel. It includes the tare reset function.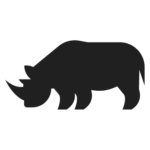 Boosted motor
To ensure the normal workload even with products, that, due to their viscosity, usually require a reduction in the quantity of product to that can be processed.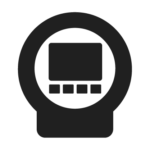 Refractometer
To detect the Brix degree throughout the process determining its duration up to the right degree desired.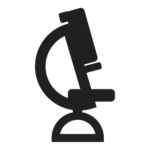 Samples drawing
A tool integrated in the bowl that allows extracting a small sample of product without the need to stop the ongoing process. It is possible to extract more samples during the same processing cycle.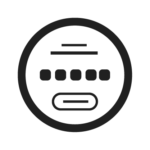 Litre counter
It is a management and control system of the quantity of water in the bowl, which is possible to operate from the control panel.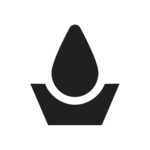 Liquid feeder
It allows adding, continuously, fluid or liquid ingredients, at any stage of the process. The device can also be purchased separately and it is perfect in emulsions like mayonnaise and liquid concentrations with low fixed residues: e.g. milk, broth and must.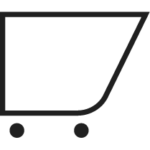 Lifter
It allows to move inside the bowl large amount of ingredients, both solids and liquids, automatically.