People first and foremost.
Roboqbo embraces the resource-employee as a whole individual.
The goal of Roboqbo's daily endeavours through the Qfactor is for each resource to put down roots: when you join Roboqbo we don't forget – and you don't forget – that you're an individual first and foremost.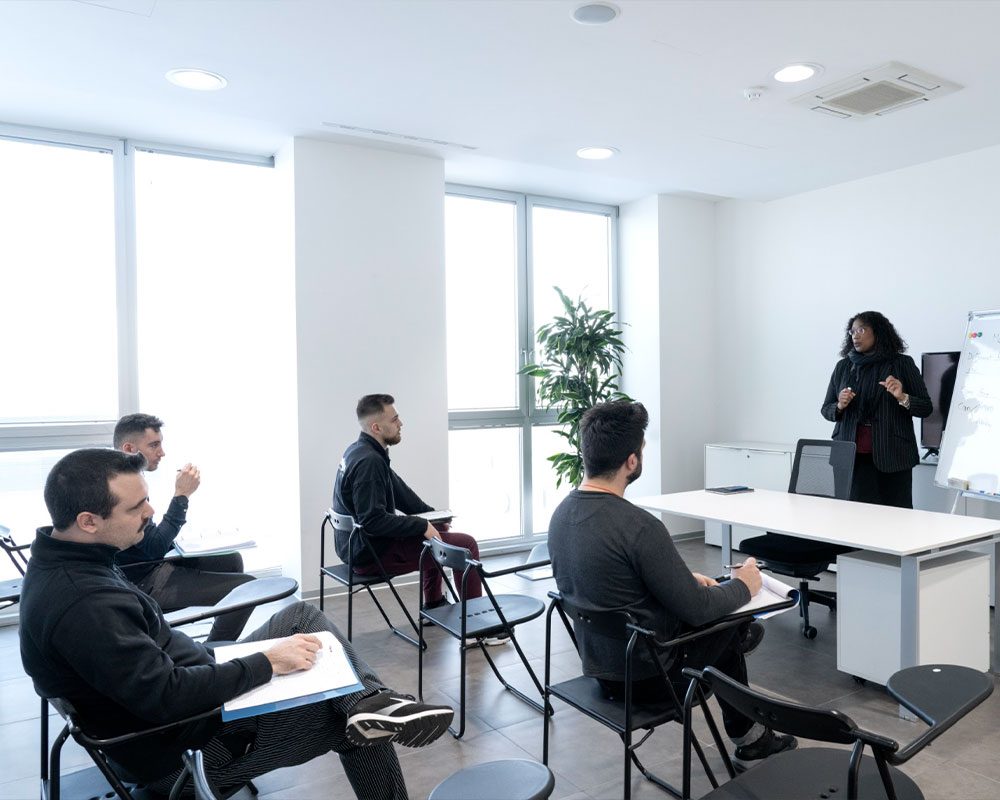 Today, more and more people are asking themselves what it is they need in order to maintain good employability. They know the difference all too well between having a secure job and aspiring to be an increasingly valued professional. Because 'being' is the substance that endures, and nobody can take it away from us.
For workers, a job – in today's knowledge-based economy – is a gym that enables them to put their skills to use and gain new ones while providing opportunities and sufficient income to continue to learn and grow even more.
Roboqbo supports employee training through three macro areas.
CORPORATE COUNSELLING AND COACHING
This is done at the organisational and individual level to spot possible improvement actions that can help work groups and individuals grow within a self-aware company that knows how to make the most of its talent.
TECHNICAL OR SPECIALIST IN-HOUSE TRAINING
From new employee orientation training, to certifed English and Italian language courses, through to specific technical training on how to operate the innovative machinery the company uses in its manufacturing processes.
SPONSORED OUTSIDE TRAINING
Every employee has access to outside training to develop and increase their human and professional skills by submitting a request and a reasoned statement.
In addition to this, Roboqbo also offers training in two other ways.
Through educational and curricular traineeships, for Bologna-province trade school students.
Through training and support for University research, by making its Qbo system available to academia.